Get a Free Google Back-link to Your Web Site(s) or Blogs
Just a short post to let you know you can get a free back-link to your site(s) or blogs directly from Google. A Google feature called 'Google Profiles' allows you to create a profile for yourself. This is just like profiles you would create elsewhere, but it also allows you to place your links in both your profile Bio, and in a links list that shows at the top of your profile page. Don't let this freebie slip by you.
Just go to
www.google.com/profiles
and create your profile. Only takes 5 minutes and gives you a free Google back-link to all the sites you list.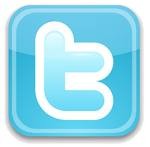 Like this? Tweet it with one click here!
see more at Gus' newest site: campingwithgus.com checklists