Affiliate Marketing Beginnings - Pick your Product Niche
As a new affiliate marketer you will need to pick products to promote. Your product choice will depend on the method you plan to use to promote your links. Different types of products will respond to different types of promotions. Let's look at the basic product categories and the promotion methods
most generally suited to them. ps. Let's use AM as an abbreviation for affiliate marketing.
There are 4 basic affiliate product types: (but lots of sub-types)
Information - ebooks, reports, data, how-to's, etc.

Services - reporting, data tracking, auction listing, web hosting, etc.


Physical products - blenders, golf clubs, jewelry, etc.

Referral commissions - also known as per-click or impression commissions. like ebay or Amazon or Adsense






Information Products: The most common AM information product is How-to courses that generally come on Cd's or Dvd's. They are usually bundled with several bonus's of associated reports or services. The more professional packages include physical items like cd's, dvd's, and or printed material. The least professional packages are all ebooks. Although the subjects of these how-to packages are limitless, (everything from internet money making to gardening and cooking), the majority of the affiliate packages available deal with how to make money on the internet and work from home programs.


The most common sales point for these products is a landing page. This is just a single web page that does not link to any other web pages. We have all seen this type of page; it's glitzy and impressive, very visual with pictures and graphics, contains bullet-point lists of benefits, customer testimonials, and usually a list of included bonus' at the end. Generally a landing page is a create-and-forget AM tool that you place and then promote through various promotion methods. It is not like a blog promotion that is constantly updated.
Promotion for information products is not limited to landing pages. Blog posts and content articles will also work, but even these generally end point the buyer to a landing page link.
These types of products usually have a very generous commission rate, 33% - 75% of the sale price, but this is because the conversion rate is pretty low. Landing pages are generally viewed as the "Used Car Salesmen" of the industry.
One of the most popular sources for these affiliate links is Clickbank.com, an information product AM network. You can do a Google search for others.
**Clickbank was where I found David Bailey's affiliate program. I was convinced to try it first because it was not a "glitzy become a millionaire" landing page. It was a video promo landing page that seemed kind of humble. You can see my article on David's program here or take a look at it yourself on his 4-Day Money Making Blueprint Page.
Service Products: are just that... they provide a service for the buyer. It can be anything from an auction lister service like Auctiva or Vendio, a data mining and reporting service like HammerTap or Channel Advisor, a web hosting company like BlueHost or HostGator, to non-ecommerce services like leased software applications for business'.
The sales point for Service products is usually a content article or blog post that link to the services web site.
The are almost always subscription services that pay a generous one-time sign up commission, but they can also include residual commissions for service renewals. An example would be HostGator Web Hosting which has a $100 sign-up commission, but no renewal residual commission.
Service products affiliate links usually go through AM Networks like Pepperjam or Commission Junction, but they can also be directly from the product provider too.
Physical products: are just that, blenders, golf clubs, jewelry, etc. The sales point for these products is almost always a web site. And the promotion method is also almost always a testimonial or how-to content article, although "New Product" blog posts are also very effective if they have good search engine characteristics.
Most physical products affiliate links are through AM Networks like Pepperjam or Commission Junction, but many can also be attained directly through manufacturer contacts.
Physical products commissions are usually the lowest of the mentioned categories, but these products are also the easiest to sell because most of the time your visitor has already decided they have a need for it.
Referral Commissions: are commissions from people clicking on links to go somewhere, like to ebay or Amazon. Click commissions are usually paid for bundles of clicks, like X$ per 100 or 100 clicks. You need to be generating a lot of web traffic to make any significant money with referral commissions.
So which one to pick?
Those are the basic categories. As an AM you will end up utilizing all of them. They will all become part of your overall income stream picture, but as a new AM you should just pick one to focus your efforts on, and then add more as you become more experienced and have more time.
You must evaluate your strengths, and how much time you can devote to your marketing efforts. AM is selling! You will have to be constantly writing content, both articles and posts. You will be spending a ton of time in forums and groups, social networks and blogs. Every where you can you must be doing things to promote yourself and your affiliate links.
It does get easier, but the start is a lot of hard work and hours of computer time. So your best chance for success is to be doing something you like. Or at least something you already know something about. You will get the opportunity to expand your efforts into all areas of AM, but the start will be a lot easier if you don't feel it is total drudgery.
I have found that the most successful affiliate marketers have branded themselves with name recognition and credibility. They provide content that is seen as valuable and helpful to their readers, and in exchange, their readers feel a lot more comfortable clicking on their affiliate links in the articles. Affiliate marketing has become so pervasive that most net surfers have developed what is being called "Banner Blindness". We have so many banner ads scrolled, flashed, and blinked in front of us that it's easy to at best, no longer really see them, and at worst, be completely turned off by them.
Advertiser's know this too. They have started providing other methods like text links that blend into your content or page design and styled design links that no longer look like banner ads.
So what if you hate writing content, or blogging? You can buy or get free content all over the net. You just add your affiliate links. I don't recommend this, but it is an option.
The answer to the "what product do I pick" question for a new affiliate marketer is... pick a physical product(s) in the niche you have chosen. It is the easiest to sincerely write content for. Needs the least persuasive ability to get started. It is the easiest for you to begin establishing your brand credibility with.
*** This was another area in David's plan that I really liked. He showed exactly how to write content articles and where to put them. I used his "Squidoo" video as a tutorial to create content lens for some of my ecommerce activities. Squidoo links have driven a lot of traffic to my eCrater and Bonanzle stores accounts.
Ok, where do I get these product links? I like Pepperjam.com, Commission Junction (cj.com) is a good source too, but I think PepperJam is more up-to-date and customer friendly.You can also do a Google search for your product niche and look for individual companies have affiliate programs.
You can see a follow-up article on this subject on Hubpages in the articles; Affiliate Marketing - Pick Your Product Niche, and Affiliate Marketing - Beginner's Guide

Interested in writing content-articles, or publishing your own work online? Try Hubpages.com, a free content-article publisher.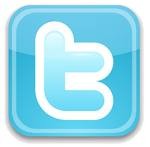 Like this? Tweet it with one click here!